Plenty of people love a Halloween scare, but… as long as no one gets hurt!
Here are 6 Halloween Trick or Treat Safety Tips to ensure that you have a <pumpkin> smashing good time.
1. MAKE OUTDOOR LIGHTS AS BRIGHT AS POSSIBLE
Check the label on your outdoor lights and install the highest wattage recommended.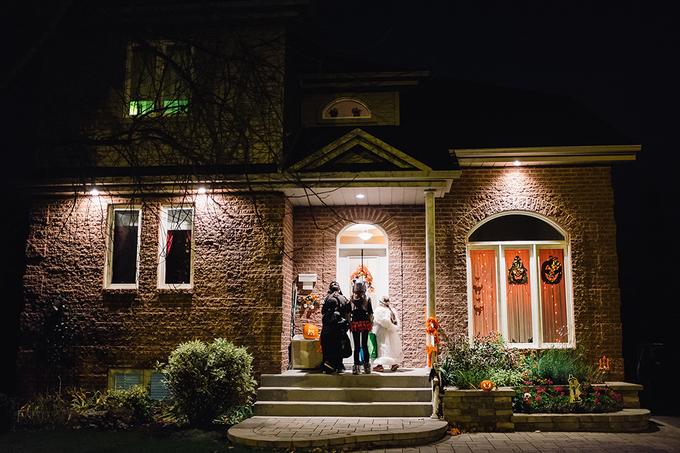 IMAGE: Carolina Hanna/Offset
2. PROP OPEN SECURITY DOOR FOR TRICK OR TREATERS
Propping open heavy, metal, security doors ensures it won't get in the way of little trick-or-treater hands, especially if you have a large group congregated at your door.
3. USE LEDs INSTEAD OF CANDLES
$1 Store, battery operated LED lights, are a safe way to give your carved Jack-O-Lantern its familiar glow without the worry of fire.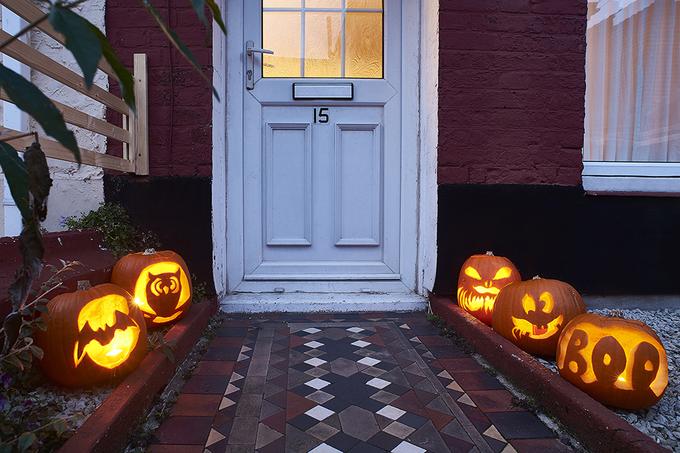 IMAGE: Jamie Garbutt/Getty
4. USE MOTION SENSORED LIGHTS AFTER TRICK-OR-TREATERS HAVE LEFT THE AREA
Deter potential vandals who would otherwise arrive after trick-or-treaters are gone with the use of a motion sensor light.
5. USE FRICTION or GLOW IN THE DARK TAPE ON OUTSIDE STEPS
Reduce the risk of injury by using friction tape on steps, especially if it will be damp that Halloween evening. Glow in the dark tape is also a safe idea that will even ties into Halloween decor!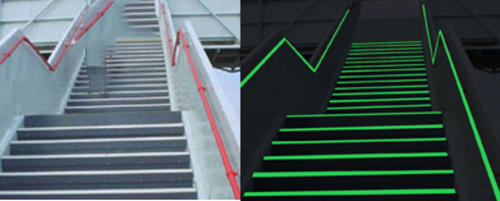 6. CLEAR THE CURB
Here's a scary statistic: Four times as many child pedestrians are killed on Halloween night, than a normal night. Of all the trick-or-treat safety guidelines, this one could be the most important.
Clear parked cars from the curb to ensure an unobstructed view, place a reflective "Watch for Children" sign at the end of the driveway, and if you live on a busy street… designate an adult to maintain street safety.